Sandeep Kumar runs Food Truck India (FTI). Food Truck India (FTI) specialises in the manufacturing of made to order (custom built) Food Trucks, Food Vans & Autos. Being a savvy online user, he quickly identified that Food Truck Vendors have an online visibility problem.
Sandeep Kumar came to Switch with a rough idea of an app he wanted to build. He was looking for an experienced app developer who could build a mobile app and web admin portal with simple UI.
The initial plan for FTI was to create an app for user to discover nearby food truck vendors. The initial app designs looked simple. That's what Sandeep Kumar was looking for, a simple and elegant way to discover nearby food trucks using a mobile app.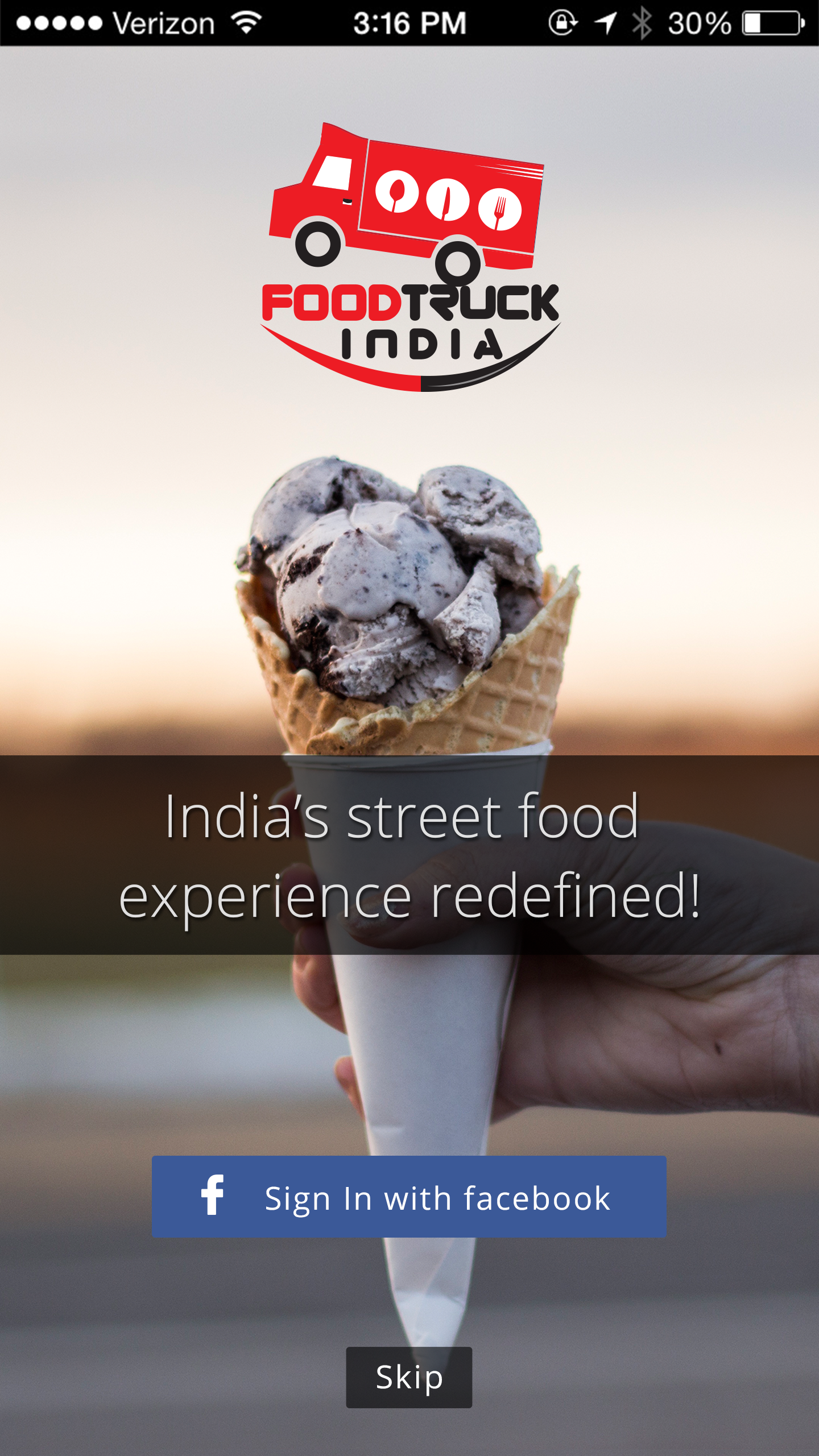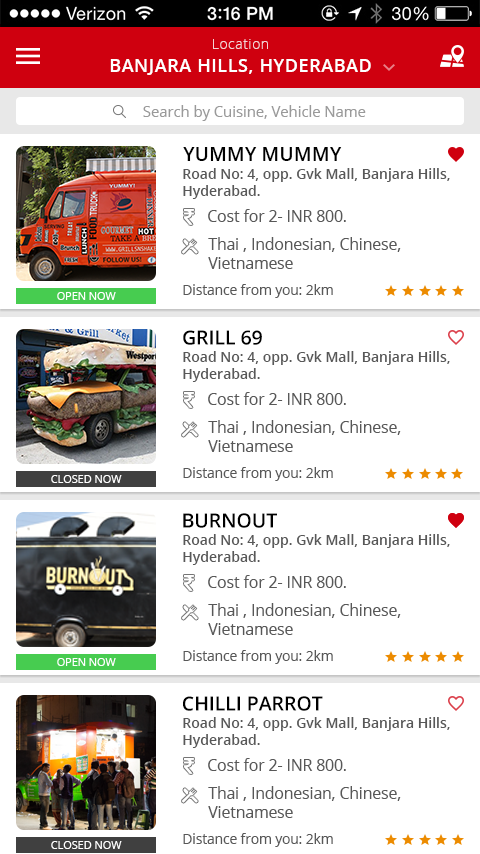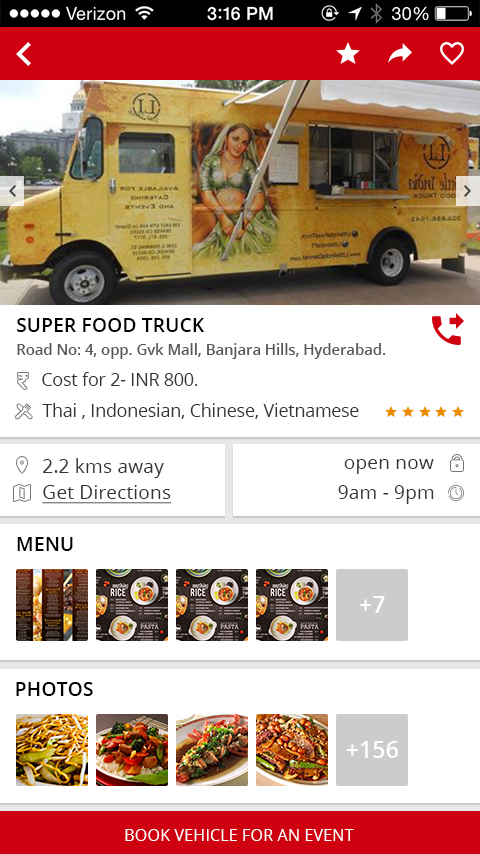 During the app creation process, Sandeep mentioned that one of the biggest challenges for a foodie was in being able to find his/her favorite food trucks and also in knowing whether or not his/her favourite food truck was open or not. Since food trucks are small businesses, they don't necessarily have fixed operating times and fixed locations. So, how do we solve these issues? Was there a way for a food truck owner to broadcast his location and his timings?
Finally, we decided to build an app for the food vendors. Now, food vendors can register their truck and update their location and status using the mobile app. There is also a useful feature where the truck owners can send a push notification to all the users who have favorited their truck on the app.
The app was launched on the app store and got good reviews. Sandeep Kumar is now looking to take the app to the next level by integrating the app with a 3rd party "last mile" delivery provider to get the food to the customers making it easy for both the food vendors and their customers.
Website Link:

Vendor App Links: